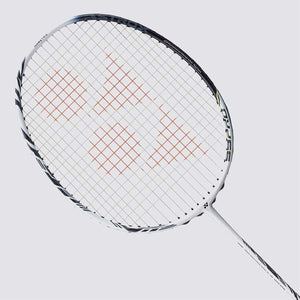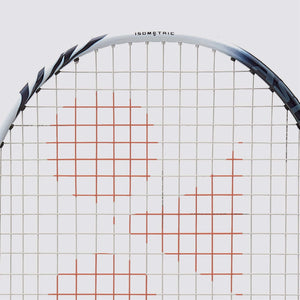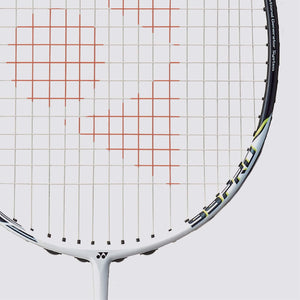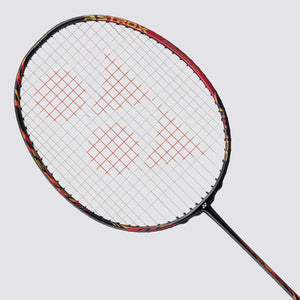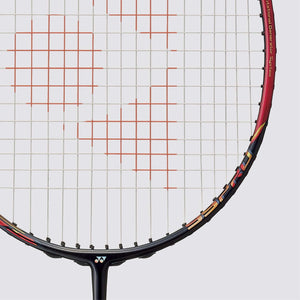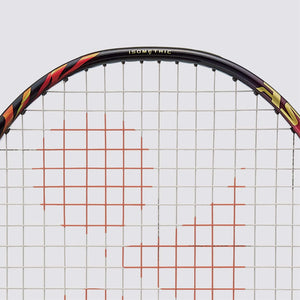 Yonex Astrox 99 PRO Badminton Racket
Redesign of the ultra popular 2019 Astrox 99
The Yonex Astrox 99 PRO is the preferred racket of World Ranked #1 Kento Momota.  This racket is not only beautiful to look at it, the lightweight but head heavy design makes it a huge power generator.
Bolstering new technological advances in racket design, the Astrox 99 will be the racket to have for years to come.  The stiff shaft gives the racket a consistent swing, giving you masterful control.  The head heavy nature of the Astrox line provides you a huge, powerful, sledgehammer like swing that generates an enormous smash!  If you love the satisfying feeling of finishing a rally with a smash, you're going to love this racket.
This racket is sure to fly off the shelves, pick one up while they are in stock and available!  Don't wait! Check out all the new technology in this racket below.
Rotational Generator System - Counterbalanced Weight Distribution
By applying the counterbalance theory, weight is distributed throughout the grip end, frame top and the joint for maximum control. The transition to the next shot can be performed smoothly, with rapid succession.
Extra Slim Shaft -Thinnest, Strongest Ever Produced by Yonex
Cutting edge NANOMETRIC carbon technology is used to produce an ultra-thin, ultra-tough, aerodynamic shaft, created for a stronger and more intense shot.
Namd - Revolutionary Graphite
A world-first, new dimension graphite material, Namd, greatly improves the adhesion of the graphite fibers and resin by attaching nanomaterial directly to the graphite fiber.In high performance racquets, it is common to combine nanomaterials with resin that connects graphite fibers, but in Namd, nanomaterials are directly adhered to the graphite fibers and resin is greatly increased. This major improvement produces a shaft that flexes and stores energy, delivering explosive force on impact with the shuttle.
*Stringing above the manufacturer's recommended tension can compromise the integrity strength of the racket frame. Therefore, will void the manufacturer's limited warranty.*
Flex
Stiff
Frame
HM Graphite / Namd / VOLUME CUT RESIN / Tungsten
Shaft
HM Graphite / Namd
Joint
NEW Built-in T-Joint
Length
10 mm longer
Weight / Grip
4U (Ave.83g) G5, 6 / 3U (Ave.88g) G4, 5, 6
Stringing Advice
4U: 20 - 28 lbs, 3U: 21 - 29 lbs
Recommended String
Control Players:
AEROBITE
Hard Hitters:
BG66 FORCE
Color(s)
White Tiger, Cherry Sunburst
Made In
Japan
Item Code
AX99-P