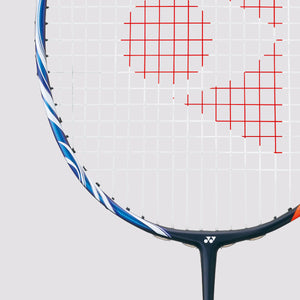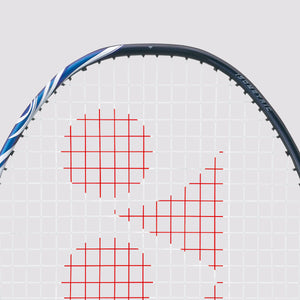 Yonex Astrox 100 ZZ Badminton Racket
The Yonex Astrox 100ZZ is crafted with only the highest quality materials.  With the slimmest shaft ever created by Yonex, this racket is expertly designed to cut through air resistance.  The balance of the racket is designed to generate strong smashes to blast through your opponents defense.  However, with the extra stiff shaft, you'll also get amazing control at the net.  This all combines to create one of the best rackets crafted by Yonex to date.
Steep Attack
Overwhelm the opposition with the fast and powerful ASTROX. For players who demand a steep angled and devastating smash, taking the point to their opponent.
ROTATIONAL GENERATOR SYSTEM
By applying the counterbalance theory, weight is distributed throughout the grip end, frame top and the joint for maximum control. The transition to the next shot can be performed smoothly, with rapid succession.
New Grommet Pattern
Single pass grommet holes for reduced string stress, maximizing performance.

NAMD
Utilizing high quality NAMD graphite throughout the frame produces more flex with a faster snapback, unleashing dramatic steep power.
*Stringing above the manufacturer's recommended tension can compromise the integrity strength of the racket frame. Therefore, will void the manufacturer's limited warranty.*
Flex:  Extra Stiff
Frame: H.M. GRAPHITE/Namd/NANOMETRIC/Tungsten
Shaft: H.M. Graphite/Namd
Weight /Grip Size: 4U (Ave.83g) G4,5,6 
                              3U (Ave.88g) G3,4,5
Stringing Advice: 4U 20-28 lbs,
                             3U 21-29 lbs
Color: Dark Navy
Made in Japan