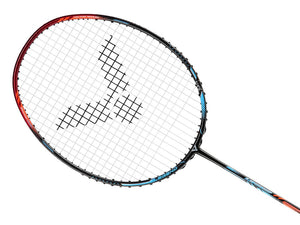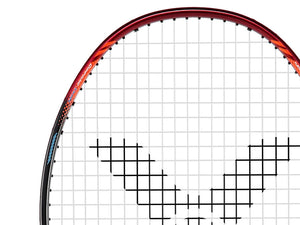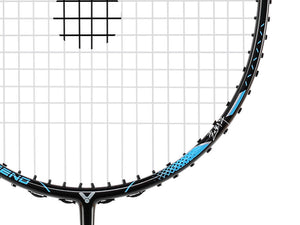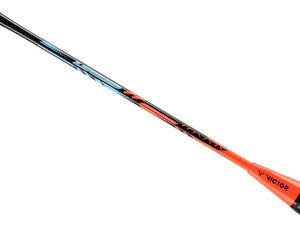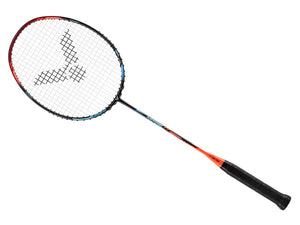 Victor Legend Badminton Racket (TK-Legend)
The Thruster Legend (TK-LG) embodies the essence of the efforts made by the R&D team for the past two years. Both of its balance point and swing weight are lighter than the first generation of TK-LG, thus further delivering a more comfortable hitting experience. What's more, the elastic racket frame and stronger shaft make the change of direction smoother, which helps achieve accurate and powerful smashes and incredible controllability. Fully upgraded inside and out, TK-LG is going to help you make more aggressive attacks and fight for victory!


BadmintonDirect.com is an authorized dealer for Victor Badminton, and all Victor rackets come with a 1 year warranty against defects, if you encounter any issues during this period please email us at support@badmintondirect.com and we will be happy to assist you.


*Stringing above the manufacturer's recommended tension can compromise the integrity strength of the racket frame. Therefore, will void the manufacturer's limited warranty.* 
Product Specifications
Weight / Grip Size:
3UG5 / 4UG5
String tension:
3U:≦ 32 lbs (14.5Kg)
4U:≦ 31lbs (14Kg)
Frame Material:
High Resilient Modulus Graphite + PYROFIL + Hard Cored Technology
Shaft Material:
High Resilient Modulus Graphite + PYROFIL + 6.5 SHAFT