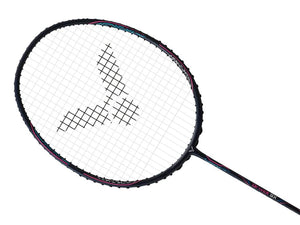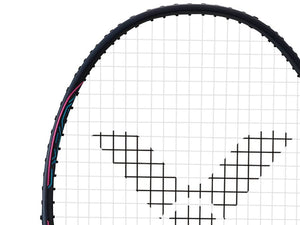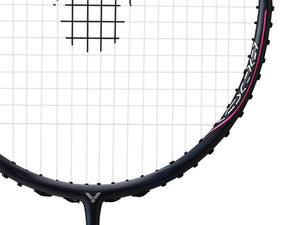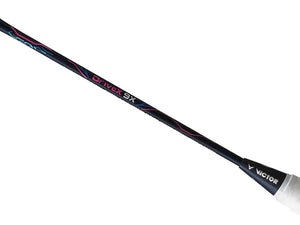 Victor DriveX 9X Badminton Racket


Having gone through an innovative revolution in material, manufacturing process and technology in 2019, VICTOR launched DriveX, a new series of All-Round racket with incredible stability. In 2020, DriveX is proud to be welcoming its new addition–DriveX 9X. Equipped with FREE CORE, a synthetic handle technology that has taken 3 years of development, DriveX 9X is truly an out-of-the-box creation, breaking new grounds for racket handle technology.

VICTOR's All-Round series rackets feature overall controllability and outstanding performance in both attack and defense. Its stable performance has always been achieved by the "balanced weight distribution" and "moderate handling experience", which makes it an easy-to-use racket but also lacks a unique characteristic.

DriveX 9X integrates the flexible FREE CORE synthetic handle and stiff shaft to create more possibilities for racket performance. As a key breakthrough among the All-Round series, DriveX 9X not only enables each swing and hit to be stable, comfortable, and effective in releasing power and speed, but also achieves accurate controlling to make initiative attack crisper and smoother. It is now used by many players such as Greysia Polii, Apriyani Rahayu from Indonesia and Wang Tzu Wei, Lee Jhe Huei from Chinese Taipei.

BadmintonDirect.com is an authorized dealer for Victor Badminton, and all Victor rackets come with a 1 year warranty against defects, if you encounter any issues during this period please email us at support@badmintondirect.com and we will be happy to assist you.


*Stringing above the manufacturer's recommended tension can compromise the integrity strength of the racket frame. Therefore, will void the manufacturer's limited warranty.* 
Product Specifications
Weight / Grip Size:
 3UG5 / 4UG5
String tension:
3U:≦ 29 lbs
4U:≦ 28 lbs
Frame Material:

High Resilience Modulus Graphite + Nano Fortify TR + HARD CORED TECHNOLOGY

Shaft Material:

High Resilience Modulus Graphite + PYROFIL + 6.6 SHAFT