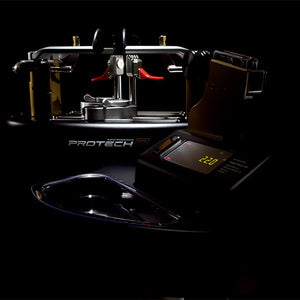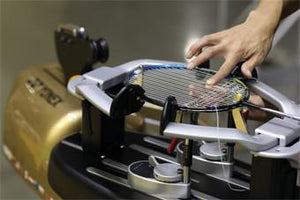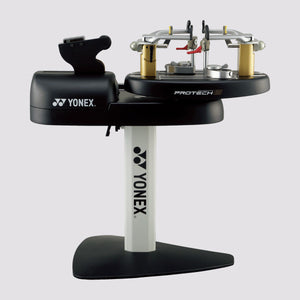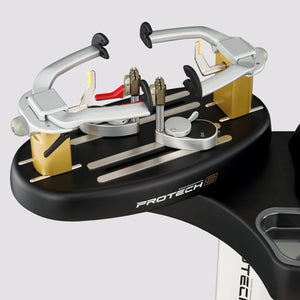 Restringing By Mail Service
Ship your racket to BadmintonDirect.com for restringing service. This item's cost only includes labor (string installation) for one racket only. The string choice selected in the drop down menu will be added to this labor cost and varies based on the string you choose.  If you have more than one racket please add this item for each racket that you are sending. Restringing service is not eligible for free shipping.
If sending more than one racket, you must add this item individually for each racket and choose the string for each racket.
Once your checkout has been completed, carefully package your racket in a shipping box, write your order number on the box, and send it to:
BadmintonDirect.com
190 Constitution Drive
Menlo Park, CA 94025


General Recommendations for String:
All-Around/Basic String: Yonex BG65
Extra Durable String: Yonex BG65 Titanium (Ti)
High Power/Repulsion Strings: Yonex BG66, Yonex BG66 Ultimax, Yonex BG80, Yonex Nanogy NBG98
Extra Control String: Yonex Nanogy NBG99 
 
Tension Recommendations:
Ultimately depends on player's preference as well as rated tension range for the particular racket, however generally speaking, lower tension usually provides extra power and higher tensions provide additional control.
Stencil:
Choose no logo on your strings, or the manufacturer's logo for your strings (Yonex or Victor) 
Overgrip Option:
Have a fresh Yonex Super Grap overgrip installed on your racket.
Replacement Grip Option:
Replace your racket's original grip replaced with a new Yonex badminton replacement grip. 
BadmintonDirect.com is not responsible for any damage or shipping mishaps that might occur while your racket is on its way to us, we recommend using a shipping carrier with tracking and adding insurance.