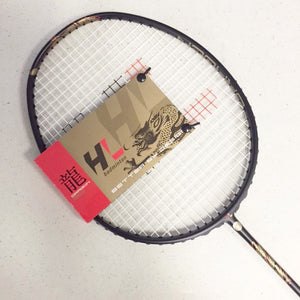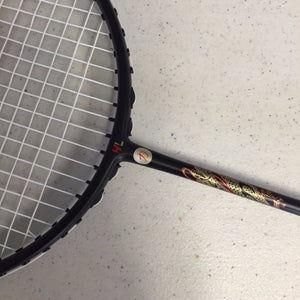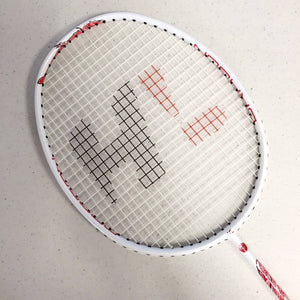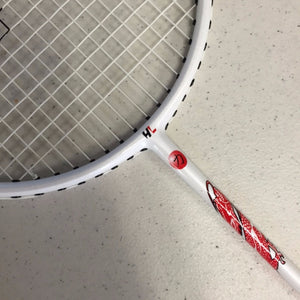 HL Ben Lee Dragon Badminton Racket
The HL 8800 Dragon was designed by Olympian Ben Lee for power and control.  It has a wide iso-body with an extra long flex frame.  This racket is professionally strung to tight tournament standards and includes a special dragon case over.
-Color: Black or White
-Weight: 85 grams
-Tension: 23 lbs
-Shape: Wide body isometric head
*Stringing above the manufacturer's recommended tension can compromise the integrity strength of the racket frame. Therefore, will void the manufacturer's limited warranty.*

-100% high modulus graphite racket.
-professionally strung with Power Plus 73 string.
-Power-flex shaft.
-Power grip.
-Full case cover
-Designed by USA Olympian Ben Lee for power and speed.