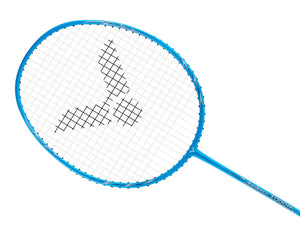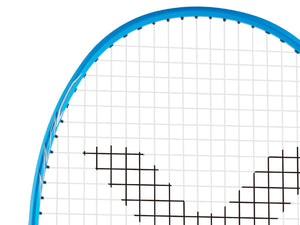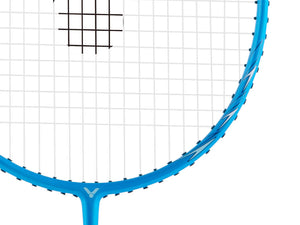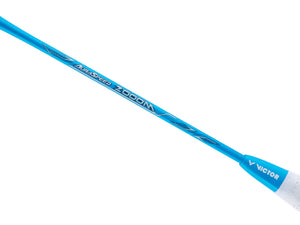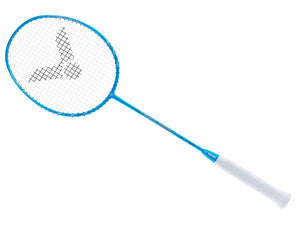 2022 VICTOR Auraspeed 2000M F Badminton Racket 4UG5 (Pre-Strung)
Victor Auraspeed 2000M is a fantastic badminton racket from the world famous brand Victor. You get a nice all-round badminton racket in a fresh blue color!
Victor Auraspeed 2000M - A badminton racket for everyone!
This badminton racket gives you a little of everything. First, you get a headlight racket with a medium flex, which makes the shaft bend more easily. This gives more steepness in your offensive strokes.
In addition, you get better control in your defensive strokes as well.
A badminton racket with formidable qualities
In addition to having the technologies in place and the other technical goods, you also get a racket with a lot of details and a fresh color that people will notice on the court!
Aero-Diamond
Combining the controllability of "diamond-shape" structure with the stability and smoothness of "sword-shape" structure, AERO-DIAMOND frame minimizes air-resistance and improves handling stability during each game.
| | |
| --- | --- |
| Stiffness | S○○●○○F |
| Weight/Grip Size | 4U / G5 |
| String tension LBS | 4U:≤30 lbs(13.5Kg) |
| Frame Material | Graphite, Resin |
| Shaft Material | Graphite+Resin+7.0 SHAFT |