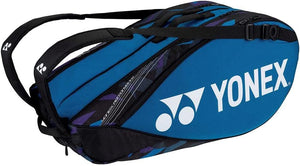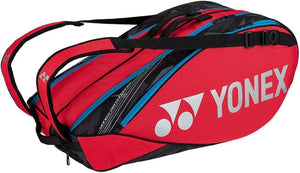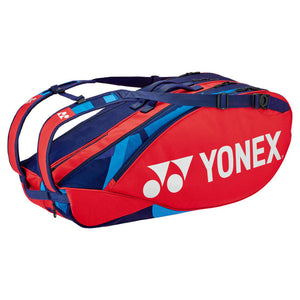 2022 BAG 92226 Pro Tournament Bag (6-Piece Racket Bag)

The 92226 EX Pro Bag is a 6-racket bag indicating it has two large pockets that can be designated for up to three rackets each.  Strap clips allow for lateral rotation for better comfort for a greater variety of people. 



Besides the two racket pockets there are also two other pockets, one for accessories and another for shoes.  While the shoe pocket is separate from one of the racket compartments, when full, it does occupy space in the racket compartment limiting that compartment to carrying other medium to large accessories such as water bottles, change of clothes, towels, to name a few.


Color:
Fine Blue, Tango Red, Scarlet
Size:

30.7x10.24x13in. (78x26x33cm)

Pockets

:

2 Large Compartments for Rackets
1 Shoe Compartment
1 Accessory compartment