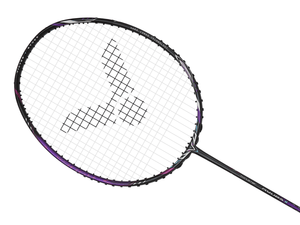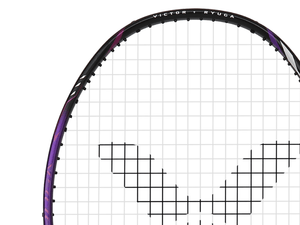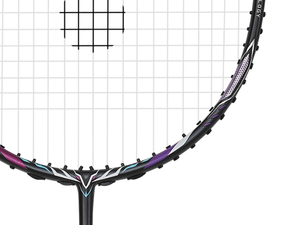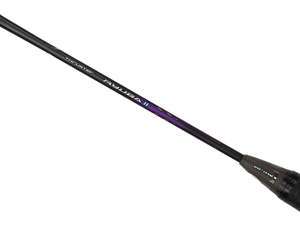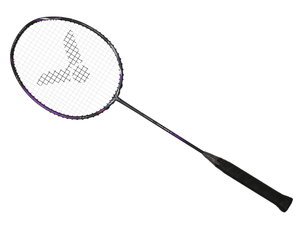 2022 Victor Thruster Ryuga II (TK-RYUGA II) Badminton Racket
Malaysian men's singles player Lee Zii Jia officially announced his return to VICTOR in the beginning of 2022 and competed on the court with TK-RYUGA, his game racket at the All England Badminton Championships. To make Lee Zii Jia's attack even more powerful and effective, VICTOR is now launching the second generation TK-RYUGA II.  The new racket, as powerful as the first generation, is coming with an innovative WES 2.0 shaft and a FREE CORE handle to enable continuous stream of powerful attacks.
In addition to the improvement of specifications, Lee Zii Jia also showed his praise for the appearance design. "TK-RYUGA II is designed in my favorite dark tones of black and purple, which gives this racket a mysterious feel and perfectly embodies the image of dragons."
TK-RYUGA II puts more weight on the frame's head. To facilitate the continuity of shots, the innovative WES 2.0 technology is used in the shaft to make rebound faster and more direct and make downward-angled shots more difficult to return, perfectly unleashing the fierce power of whipping effect.
The introduction of FREE CORE handle further enhances the smoothness of swing and handling comfort, striking a comprehensive balance between power, usability, and comfort. Just like how Lee Zii Jia uses his precise net control and unexpected plays to claim victory.
TK-RYUGA II allows for remarkable net control, making unexpected shots more solid and tricky to return. In the testing stage, users at all levels all agreed that TK-RYUGA II outperforms the previous Attack models in terms of the rebound and stability performance during continuous play.
BadmintonDirect.com is an authorized dealer for Victor Badminton, and all Victor rackets come with a 1 year warranty against defects, if you encounter any issues during this period please email us at support@badmintondirect.com and we will be happy to assist you.


Product Specifications
| | |
| --- | --- |
| Weight / Grip Size: | 4UG5 |
| String tension: | 4U:≦ 31lbs (14Kg) |
| Frame Material: | High Resilience Modulus Graphite+HARD CORED TECHNOLOGY |
| Shaft Material: | High Resilient Modulus Graphite + PYROFIL + 6.8 SHAFT |
| Balance Point: | Head Heavy |
| Shaft Flexibility: | Stiff |
*Stringing above the manufacturer's recommended tension can compromise the integrity strength of the racket frame. Therefore, will void the manufacturer's limited warranty.*