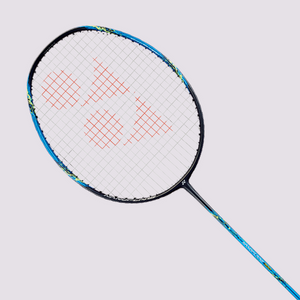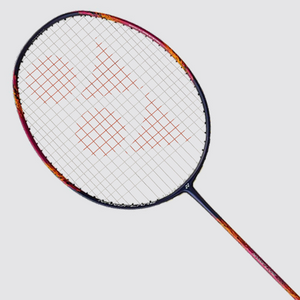 Yonex NANOFLARE 700 Badminton Racket (2022 - New colors now available!)
The Yonex NanoFlare 700 badminton racket is crafted with a Medium Flexibility shaft and a head light balance.  This combination allows this racket to be amazing for defense but also awesome for attack.  The medium flex shaft lets this racket generate strong, steep smashes.  The head light balance allows you to have lightning fast blocks, drives and cutoffs at the net. If you want to have a fast defense without sacrificing power, this is the ideal racket for you.  
Recommended For:
Intermediate/Advanced/Competitive/Elite level player that favors an attacking style

Among the best choices on the market for smashers
Characteristics:
Provide unrivaled power and stability for maximum shuttle acceleration
Super Slim Frame - provides greater head speed and a solid feel

High quality fit & finish - Made in Japan
Flex: Medium
Frame: H.M. Graphite, / M40X / Super HMG (ultra-elastic material produces sharper power for all shots. 
Shaft: H.M. Graphite
Weight / Grip Size: 4U (83g) G4, G5
Recommended Tension: 20-28lbs
Color: Magenta / Cyan
Made in Japan
*Stringing above the manufacturer's recommended tension can compromise the integrity strength of the racket frame. Therefore, will void the manufacturer's limited warranty.*
BadmintonDirect.com is an authorized dealer for Yonex Badminton, and all Yonex rackets come with a 1 year warranty against defects, if you encounter any issues during this period please email us at support@badmintondirect.com and we will be happy to assist you.